Top 5 Reasons to Buy a 2021 Cadillac Escalade
Cadillac is among the first automotive brands in the world. With over 100 years of experience, Cadillac knows how to make a luxurious, reliable, and timeless vehicle. We are excited to explore Cadillac's latest design, the 2021 Cadillac Escalade. The 2021 Escalade completely redefines the boundaries of innovation and magnificence. Your driving experience with not only be enhanced, but it will also be completely revolutionized. Come along with us as we check out the top 5 reasons customers can't wait to purchase the 2021 Cadillac Escalade!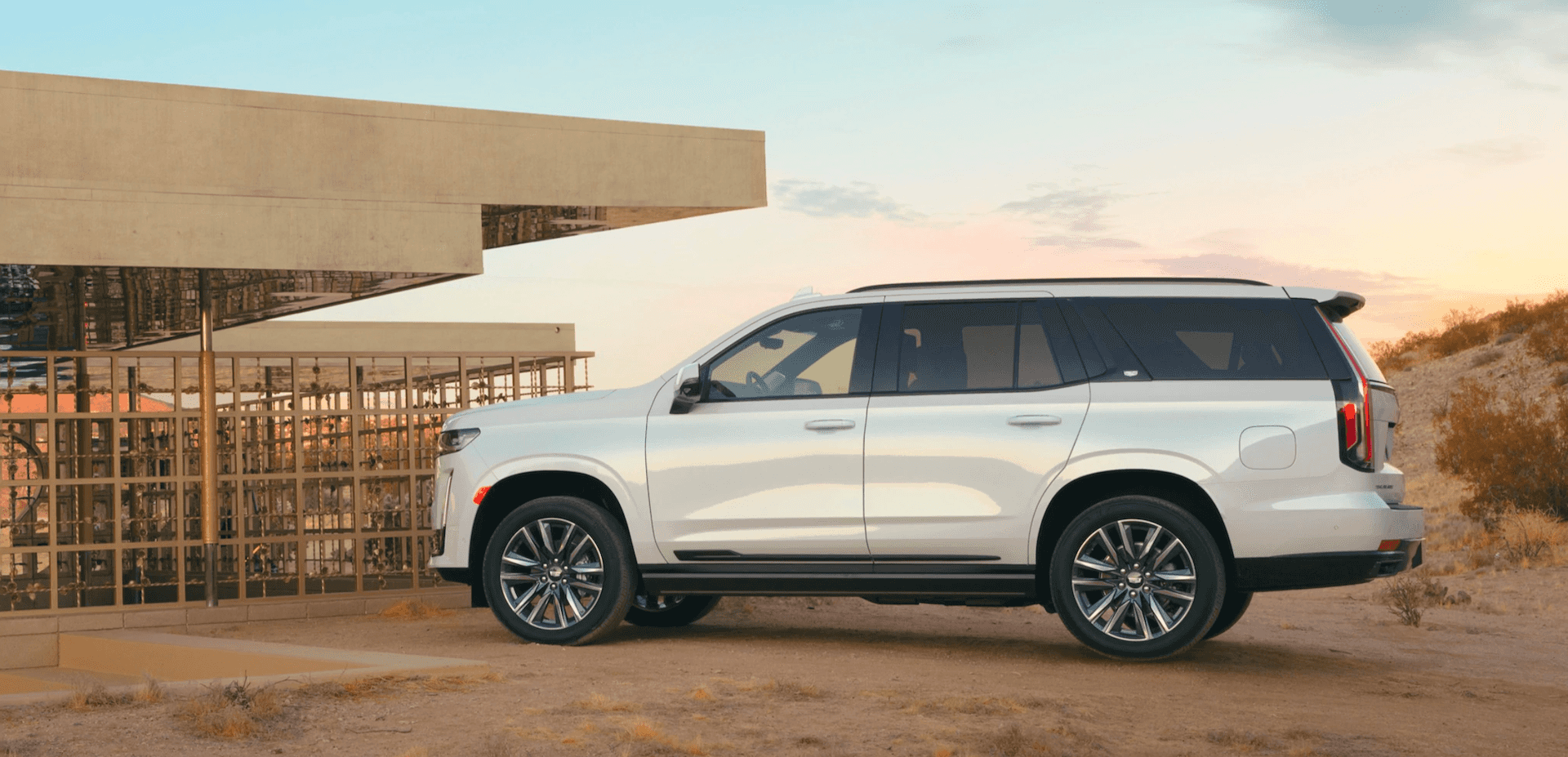 The Industry's First Curved OLED Display
The 2021 Cadillac Escalade includes the industry's first curved OLED with 38 inches of total diagonal display. It is beautifully integrated into the dashboard and extends around the driver. The OLED display has twice the pixel density of a 4K TV. This advanced technology enables crisp imagery, perfect blacks, and the largest color scale available in the automotive realm. Once you have experienced this level of quality, you will never want to turn back!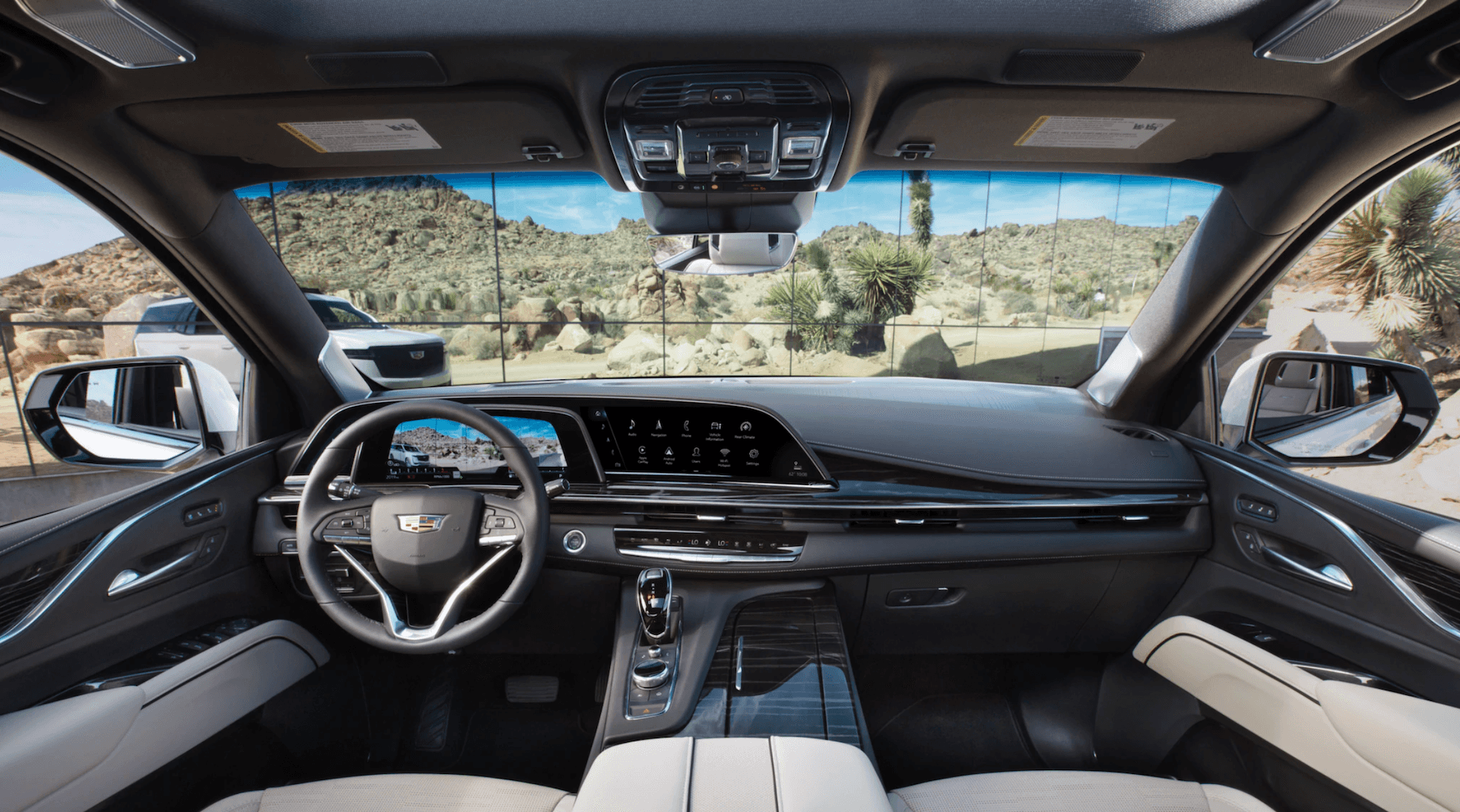 True Hands-Free Driver Assist
The future of driving has officially arrived! Super Cruise[1] is the first true hands-free driver-assist feature for compatible highways. This system allows you to relax while the vehicle does the hard work. To function properly, Super Cruise requires an active OnStar plan, an active Wi-Fi Hotspot, a working electrical system, cell reception, and a GPS signal to ensure your safety. This improvement also includes an automated lane change functionality, which allows the vehicle to change lanes on its own when requested by the driver. This means the driver can place their hands off the wheel while still remaining alert so they can assist the vehicle when prompted. The 2021 Cadillac Escalade just made long road trips a lot easier!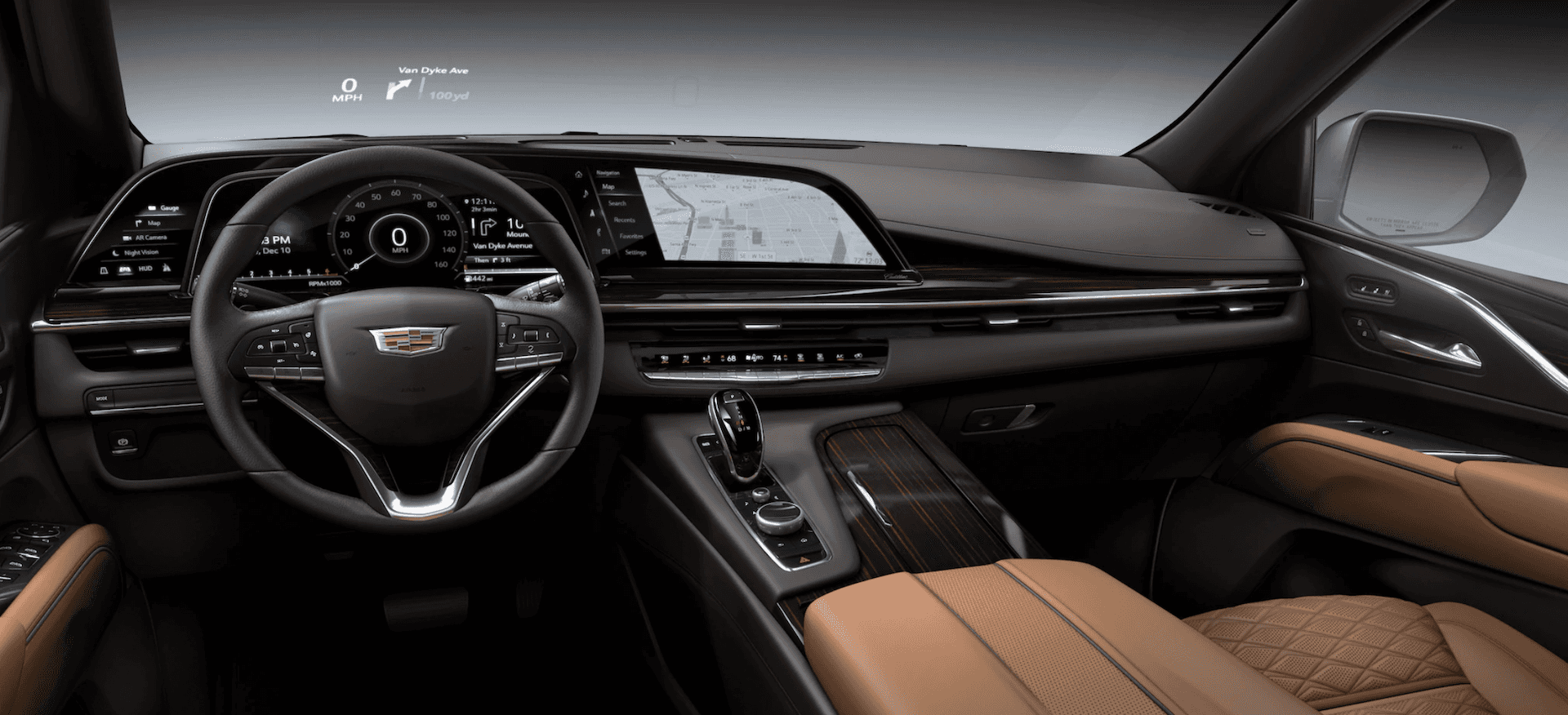 Exclusive AKG Sound System
The AKG sound system is new to the automotive industry and exclusive to Cadillac! This 19 speaker sound system brings professional-grade sound to every car ride. If you want to kick it up a notch, the AKG Studio Reference sound system provides 36 speakers throughout the cabin at different high levels and locations creating an immersive, 360-degree listening experience. Each sound system is custom-tuned to the interiors of the Luxury, Premium and Sport trims to provide a sound quality you have never experienced before!

Extended Seating and Cargo Space
The 2021 Cadillac Escalade has more interior capacity than ever before! This new Cadillac SUV delivers a whopping 121 cubic feet of cargo room[2] and a segment-leading max of 142.8 cubic feet in the Cadillac Escalade ESV. Gone are the days of worrying about over-packing, the 2021 model has the room for quite a few extra belongings! The extra cargo space is due to an 8-inch extension and the lowering of the floor. So in addition to more truck space, you will also enjoy an extra 10.1 inches of third-row legroom. Don't take our word for it though, bring the kids to your first test drive to see for yourself!

Impressive Technological Features
The 2021 Cadillac Escalade boasts technological features you didn't even know existed. Available features include Augmented Reality-Enabled Navigation[3] to give you an intuitive nudge in the proper direction, In-Cluster Navigation[4] to project a full cluster map, Night Vision System[5] to display heat imagery, Full-Color Head-Up Display to project key information on the windshield, and Conversation Enhancement to allow full car conversations to take place, and more! To learn more about all the exciting new attributes of the 2021 Cadillac Escalade, call us to chat with one of our Cadillac experts today!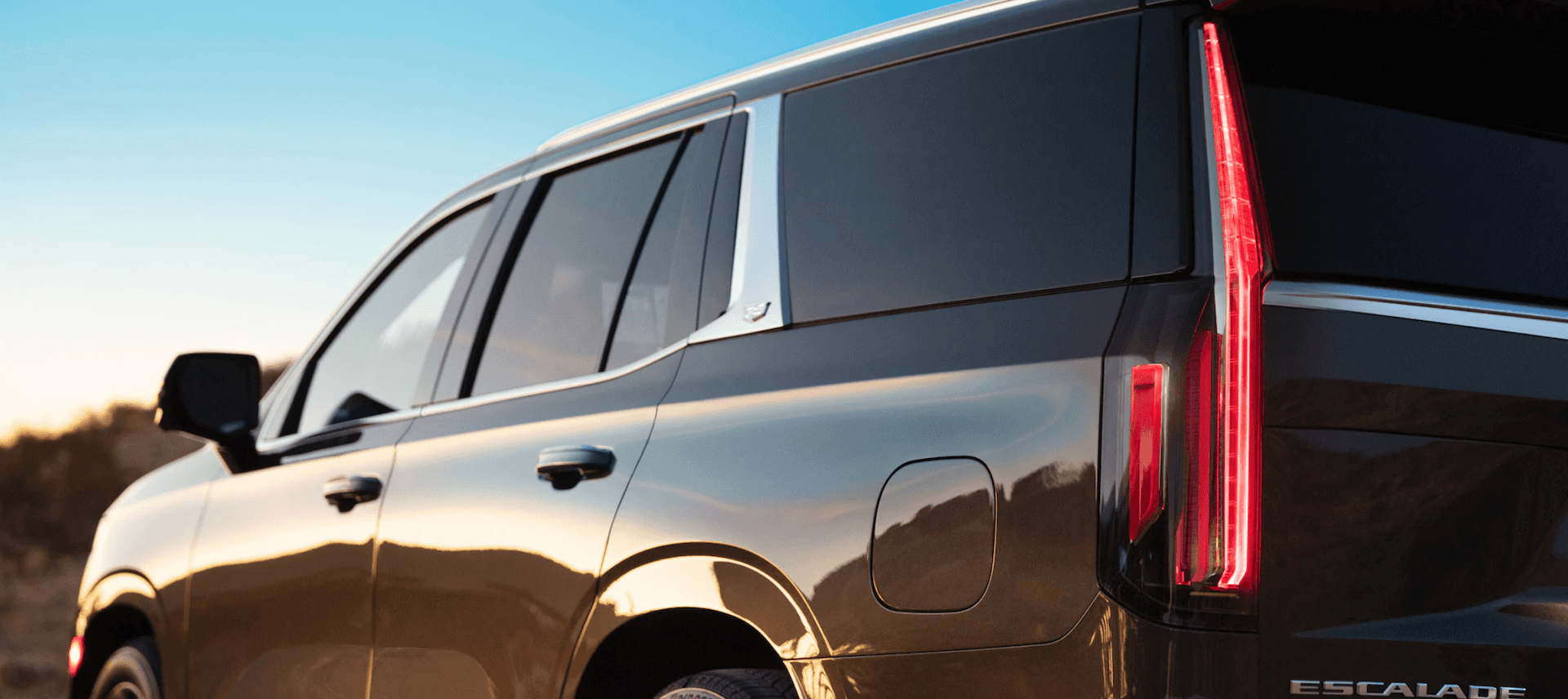 Pre-Order Your New Cadillac Escalade at Jerry Seiner Cadillac
The 2021 Cadillac Escalade will be available near the end of 2020. Don't let this deter you from reserving your Escalade with Jerry Seiner Cadillac today! Our team of qualified Cadillac experts is happy to help you every step of the way. If you would prefer to expedite the financing process from the comfort of your home, you can fill out our online finance application. Once you're approved we can explore which financing option is best for you. All that's left is waiting for the arrival of the most advanced Cadillac you have ever seen!
[1]Even while using the Super Cruise driver assistance feature, always pay attention while driving and do not use a hand-held device. Visit cadillacsupercruise.com for compatible highways and more information. Requires properly equipped vehicle, active Super Cruise subscription, working electrical system, cell reception, and GPS signal.
[2]With rear seats folded down. Cargo and load capacity limited by weight and distribution.
[3]Map coverage available in the United States, Puerto Rico, and Canada.
[4]Map coverage available in the United States, Puerto Rico, and Canada.
[5]Safety or driver-assistance features are no substitute for the driver's responsibility to operate the vehicle in a safe manner. The driver should remain attentive to traffic, surroundings, and road conditions at all times. Visibility, weather, and road conditions may affect feature performance. Read the vehicle Owner's Manual for more important feature limitations and information.