Should I Buy a New or Used Car?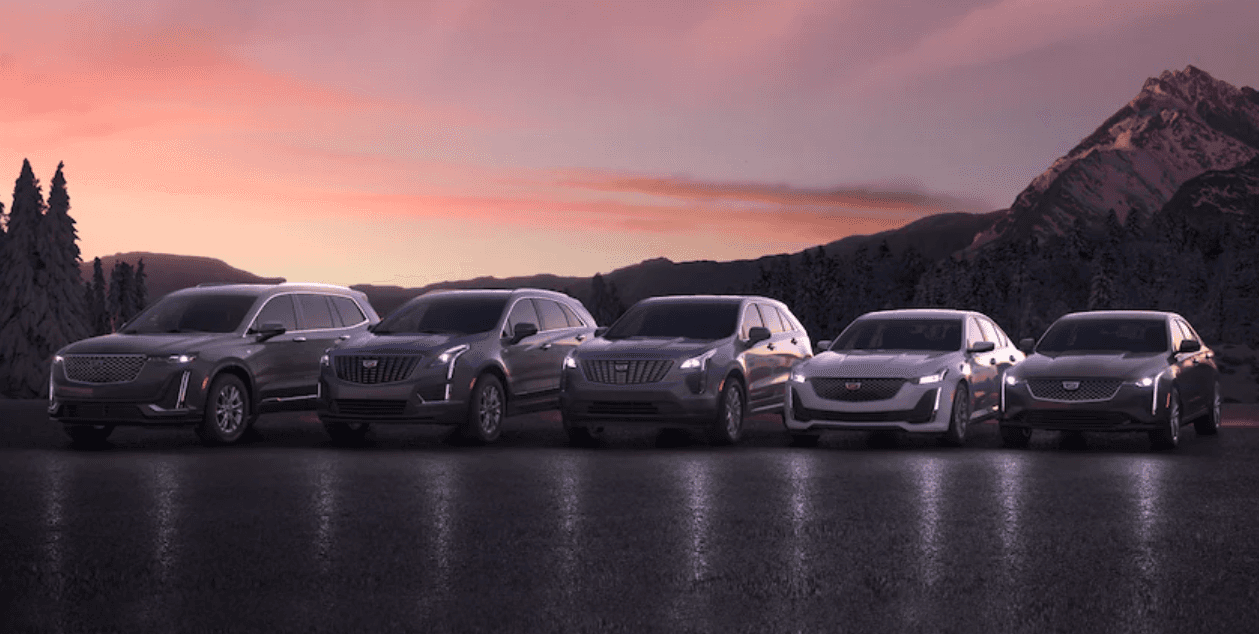 When deciding on whether you should go with a new or used car the team here at Seiner Cadillac Salt Lake is here to help you every step of the way. Feel free to browse our extensive inventory of new Cadillacs for sale as well as our used car selection. If simply browsing through our inventory isn't enough to help you reach a decision we've compiled this quick guide going over some of the pros and cons of each. 
Pros For a New Car
Buying a new car is an excellent decision for those who are able to afford one with current prices being the way they are. You get the bonus of knowing that there is no chance of it breaking down because of someone else not taking good care of it. You also have plenty of room to tailor it to your liking with custom colors, trims, models, etc. New cars are also much safer, with the newest in breakthrough safety technology they are able to meet tougher crash standards than ever before, keeping you and those you care about the safest. 
Pros For a Used Car
The biggest and most obvious drawing point to a used car is the price, the upfront cost alone is enough of a difference to make used cars that much more enticing. As nice as this is, drivers going with a used car will find savings in every other aspect as well. When your vehicle costs less it's only natural that there will be less tax to pay as well. Drivers will also find savings with insurance costs; since the vehicle is worth less overall, the insurance costs will be reduced as well. Different niceties and luxuries that typically cost new car drivers a fortune are easily affordable for used car drivers. To see some of these luxury vehicles for cheap be sure to check out our used Cadillac selection.
Cons For a New Car
As nice as it is to get a New Car and have all the options in trims models and packages, all of this comes with a price. With current prices being exaggerated due to shortages sweeping the country the price for new cars has never been higher. The addition of higher-level trims and niceties can exacerbate this price into an absurd amount that many drivers will deem just not worth the upfront cost, and when compounded with tax and insurance it will only get that much more expensive. 
Cons For a Used Car
When dealing with a used car it's nearly impossible to determine its exact history, sure there are vehicle history reports but some things could have very likely been undocumented. Major accidents however will typically be reported in the vehicle's history report. It is paramount that you take your used car to an independent mechanic upon purchasing. On the topic of mechanics, it's likely you will have to take more trips to one since you're going with a used car rather than a new one. Although It's not always the case, used vehicles typically need more maintenance than newer vehicles.  
New and Used Cars for Sale Near Bountiful
Whether you decide to go with a new or used car is entirely up to you and your individual circumstances. If you're still having trouble deciding then feel free to stop by in-store at 1530 South 500 West in Salt Lake City Utah. Our always accommodating sales and the team of experts in our finance center can help you come to a decision best suited for your individual needs. We also give our drivers to contact us with any questions straight from our website!